The Term Keala (key-a-la) is derived from Hawaiian origins meaning "the path" or "the way"
Our History
The Digital Assets space is a rapidly growing alternative asset class that has shown a lot of risk and reward during its early stage of growth.  What this area lacks is licensed financial professionals with the knowledge and experience to guide investors seeking calculated exposure and opportunities within this market.  Keala Advisors was formed to help fill this void.
Keala Advisors is a registered investment advisory firm primarily focused on the Digital assets and Emerging Technology spaces.  We formed with the mission to provide clients with sound, comprehensive and trustworthy guidance that will help them invest in transformative companies that will shape the new digital age.
Our Clients
Our primary clients include institutional investors, individual investors and finance professionals seeking direct or indirect exposure to digital assets and want to leverage our firm's industry experience and knowledge toguide their investment decisions within the space.  
Our Approach
Operating within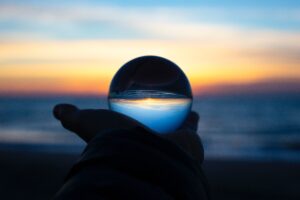 such a volatile sector, we place safety as our top priority.  Our strategy is to apply the fundamental, top-down and technical methods of analysis to advise our clients on investment opportunities. Although we advise on a variety of markets, our firm focuses on investments within the emerging technology space, which includes digital assets and cryptocurrencies.  Within this asset class, we weight investments in a manner to achieve the desired relationship between correlation, risk and return.  We determine all investments and allocations based upon various factors such as the client's  specific objectives, financial profile, risk tolerance, liquidity needs and time horizon.  We then work to structure a comprehensive investment plan for our clients based on this information.  Investment vehicles that we traditionally direct investments to are public equities, exchange traded funds, private companies, investment funds and individual cryptocurrencies.  We primarily focus on long-term buy and hold opportunities, but will also execute short term trading strategiess for asset allocation purposes, or during times in which we can take advantage of higher market volatility.
Although our primary focus is within the digital assets space, we also advise clients on traditional investment opportunities that will complement the structure of their overall portfolio.  The more traditional services include financial planning, wealth preservation and corporate finance.  We tap into our pool of handpicked advisory partners for any investment advisory services that fall outside the scope of our direct expertise.
Contact us today to learn more about our Investment Advisory services or how Blockchain technology can impact your business
"A good hockey player plays where the puck is.  A great hockey player plays where the puck is going."
                                                    – Wayne Gretzky